Oct. 7-9, 2021: Colonial Slavery in European Museums: Arts and Representations / Représentation de l'esclavage dans les musées européens
---
This article is not available in english.
PROGRAMME
COLLOQUE INTERNATIONAL
Colonial Slavery in European Museums : Arts and Representations / Représentation de l'esclavage dans les musées européens
Organisatrices : Anne-Claire Faucquez, Androula Michael, Renée Gosson
Avec le soutien de l'Université Paris 8, du laboratoire TransCrit et de la Plaine Commune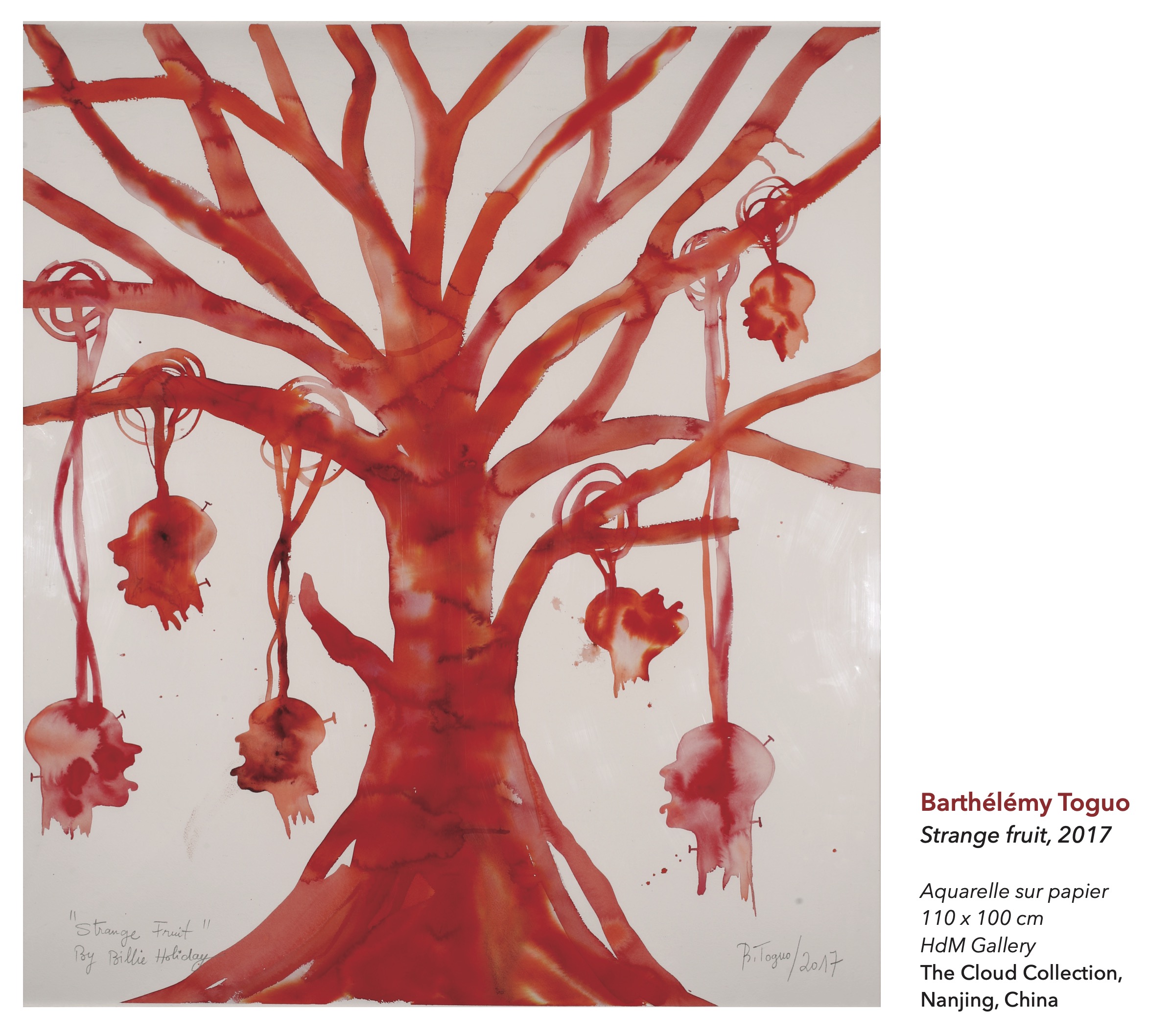 Thursday, October 7
8h30 - 9h ACCUEIL CAFE
9h00 Mot de bienvenue par Anne Yanover (directrice du Musée Paul Éluard)
9h15 Ouverture du colloque par les organisatrices
9h30-10h INTRODUCTION
Françoise Vergès, (politologue, historienne), "The Slave in the Museum, Fugitivity and Futurity"
PART I
MUSEUMS IN PERSPECTIVE /
LES MUSEES EN PERSPECTIVE
PANEL 1 : QUESTIONING THE ORIGINS OF MUSEUMS /
QUESTIONNER L'ORIGINE DES MUSÉES
CHAIR : RENEE GOSSON
10h - 10h15 Sarah Thomas, (Birkbeck, University of London), "Slavery, Patronage and the Love of Art : Recovering slave-ownership in the British art museum" ZOOM
10h15 - 10h30 Christina Welch and Niall Finneran, (University of Winchester), "Chatoyer's Ladle : a museum artefact that speaks to the hidden history of the Garifuna, an African-Caribbean people" ZOOM
10h30-11h DISCUSSION
11h-11h30 COFFEE BREAK
11h30 - 12h Dominique TAFFIN, Directrice de la fondation pour la mémoire de l'esclavage
ARTIST PRESENTATION / INTERVENTION D'ARTISTE
12h - 12h45 Nicola Lo Calzo, (Université de Paris Cergy - ENSAPC) On the use of photography to address counter-narratives of slavery : the Cham project
PART II
THE NARRATIVIZATION OF SLAVERY /
LA MISE EN RECIT DE L'ESCLAVAGE
PANEL 2 : QUESTIONING THE EXISTING NARRATIVES / QUESTIONNER LES RÉCITS EXISTANTS
CHAIR : ANDROULA MICHAEL
14h00 - 14h15 Ulrike Schmieder, (Leibniz University Hanover), "Colonial slavery in museums and temporary exhibits in European Capitals (Paris, Madrid, London, Lisbon)"
14h15 - 14h30 Mélanie Moreau, (Musée de la Rochelle), "Le musée du Nouveau monde, précurseur hier ; et aujourd'hui ?" ZOOM
14h30 - 14h45 Christian Block, (Musée d'Aquitaine), "Les mots pour le dire" ZOOM
14h45 - 15h00 Anna Khalonina, (Université de Paris), "Travail discursif au musée : le cas de nouveaux titres d'œuvres à l'exposition 'Le modèle noir de Géricault à Matisse' au musée d'Orsay (2019)"
15h00 - 15h15 Sarah Ligner (Musée du Quai Branly), "Aborder l'histoire de l'esclavage au musée du quai Branly - Jacques Chirac : articulation entre la collection, la recherche et la programmation culturelle"
15h15 - 16h DISCUSSION
16h - 16h15 COFFEE BREAK
PANEL 3 : ERASING THE MEMORY OF SLAVERY / EFFACER LA MÉMOIRE DE L'ESCLAVAGE
CHAIR : ANNE-CLAIRE FAUCQUEZ
16h15 - 16h30 Christine Chivallon, (Directrice de recherche, CNRS Laboratoire Caribéen de Sciences Sociales, LC2S-UMR 8053), "Le Palais de la Porte Dorée : D'une trilogie improbable à l'ombre de la Nation française" ZOOM
16h30 - 16h45 Carolina Rito, (Coventry University), "The Museum of the Discoveries and the contested colonial legacies"
16h45 - 17h Claire Laguian, (Université Paris 8), "Invisibilisation muséale de l'esclavage aux îles Canaries et impensé colonial espagnol"
17h - 17h15 Antonio Almeida, (Université de Nantes), "Images d'une ville et mise en discours de l'histoire coloniale et esclavagiste : Lisbonne, XV-XXI siècles"
17h15 - 18h DISCUSSION
Friday, October 8
8h30 ACCUEIL CAFE
PART III
ARTEFACTS, SCENOGRAPHY AND ARTS /
ARTEFACTS, SCENOGRAPHIE ET ARTS
PANEL 4 : THE SCENOGRAPHY : HOW TO NARRATIVIZE ? /
LA SCÉNOGRAPHIE : COMMENT METTRE EN RÉCIT ?
CHAIR : Antonio Pinto
9h - 9h15 Vanessa Alayrac, (Université de Lille), "Stratégies visuelles et narratives pour représenter l'esclavage au London Museum Docklands : muséographie, regards croisés, esthétique de la réception" ZOOM
9h15 - 9h30 Nataša Raschi, (Université de Pérouse), "L'esclavage colonial et les livrets muséaux pour les enfants : analyse linguistique et textuelle" (Musée de l'Homme, Quai Branly, Nantes, Lorient) ZOOM
9h30 - 9h45 Eveline Sint Nicolaas, (Rijksmuseum, Amsterdam),"The Exhibition 'Slavery' at the Rijksmuseum, a project of many voices"
9h45 - 10h00 Rafaël Thiébaut, (Postdoctoral researcher at the Musée du quai Branly), "Trade items as evidence for slave trade : the case of firearms in Madagascar at the Musée du quai Branly"
10h00 - 10h45 DISCUSSION
10h45 - 11h15 COFFEE BREAK
11h15 -12h ARTIST PRESENTATION / INTERVENTION D'ARTISTE
François Piquet, "Retours d'Expériences de Créolisation"
PANEL 5 : THE ROLE OF ARTS IN THE NARRATIVIZATION OF SLAVERY / LE RÔLE DES ARTS DANS LA MISE EN RECIT DE L'ESCLAVAGE
CHAIR : Androula Michael
13h30 - 13h45 Mariana de Campos Françozo and Carolina Monteiro, (Leiden University), "Dutch Brazil and the Memory of Slavery in Art Exhibitions : Between Exoticism and Silence"
13h45 - 14h Antonio Pinto, (Chercheur au Projet Mémoires, Enfants d'empires et postmémoires européenes/CES Université de Coimbra, Portugal), "Diversité et relation dans les œuvres de la post mémoire"
14h - 14h15 Jeanne Gabriel-Villeneuve, (Conservatrice du Patrimoine), "Le rôle de l'art dans les expositions temporaires ou permanentes sur l'esclavage colonial"
14h15 - 14h30 Lisa Connell, (University of West Georgia), "Bodies of Memories in Guadeloupe's Mémorial ACTe" ZOOM
14h30 - 15h15 DISCUSSION
15h15 - 15h45 COFFEE BREAK
PANEL 6 : THE CITY AS MUSEUM / LA VILLE COMME MUSÉE
CHAIR : RENEE GOSSON
15h45 - 16h Cynthia Lytle, (Independent Scholar), "The City as a Museum : Berlin and the Struggle for Recognition"
16h - 16h15 Dienke Hondius, (Vrije Universiteit Amsterdam), "Addressing Slavery on Locations in Europe : The Mapping Slavery research project approach"
16h15 - 17h DISCUSSION
17h - 17h15 COFFEE BREAK
17h30 - 18h15 ARTIST PRESENTATION / INTERVENTION D'ARTISTE
Fabienne Kanor
Saturday, October 9
9h30 - 10h ACCUEIL CAFE
PART IV
MUSEUMS IN ACTION /
LES MUSÉES EN ACTION
PANEL 7 : COMMUNITY ENGAGEMENT AND ACTIVISM / ENGAGEMENT DE LA COMMUNAUTÉ ET ACTIVISME
CHAIR : TREVOR BURNARD
10h - 10h15 Charles Forsdick, (University of Liverpool), "The genealogies of the museum of slavery : memory, activism, art"
10h15 - 10h30 Cathie Jayakumar, (Queen Mary University of London), "The significance of grassroots black artists and activists' works in the museological development of the International Slavery Museum, Liverpool" ZOOM
10h30 - 10h45 Jean-François Manicom, (Lead Curator of transatlantic Slavery & Legacies, International Slavery Museum),"International Slavery Museum de Liverpool : une approche Artiviste" ZOOM
10h45 - 11h00 Wendeline Flores and Priya Swamy, (National Museum of World Cultures, the Netherlands), "Reparative Possibilities on Display : Exhibiting Inheritances of Dutch Colonialism in the Caribbean and its Diaspora" ZOOM
11h - 11h15 Sue Giles, (Retired, former Senior Curator British Empire & Commonwealth Collection, Bristol), "'Bristol and slavery : acknowledging the past in the museum" ZOOM
11h15 - 12h DISCUSSION
PANEL 8 : MUSEUMS AND HISTORY / MUSÉES ET HISTOIRE
CHAIR : CHARLES FORSDICK
14h - 14h15 Trevor Burnard, (Wilberforce Institute), "The power and the authority of the archive : combatting the erasure of the enslaved in the presentation of eighteenth century Jamaica in public history"
14h15 - 14h30 Karwan Fatah-Black, (Leiden University), "Academic research and knowledge production in Dutch Museums"ZOOM
PANEL 9 : THE FUTURE OF MUSEUMS / L'AVENIR DES MUSÉES
CHAIR : ANNE-CLAIRE FAUCQUEZ
14h30-14h45 Myriam Cottias, (directrice du Centre International de Recherches sur les esclavages et post-esclavages, CIRESC), "Faut-il un musée européen de l'esclavage ?"
14h45 - 15h30 DISCUSSION
15h30 - 15h45 COFFEE BREAK
15h45 - 16h30 ARTIST PRESENTATION / INTERVENTION D'ARTISTE
Barthélémy Toguo
squelettes/modeles/vignettes/pdf.png

---