Text and Image in Women's Life Writing
---
This article is not available in english.
Parution du volume Text and Image in Women's Life Writing. Picturing the Female Self dans la collection "Palgrave Studies in Life Writing".
https://link.springer.com/book/10.1007/978-3-030-84875-0
Ce volume fait suite au colloque international "Writing her/self in Text and Image in Anglophone Women's LifeWriting" (septembre 2018 Paris Nanterre), organisé grâce à la participation du CREA (Université Paris Nanterre), de TransCrit (Université Paris 8 Vincennes Saint-Denis), de Corpus (Université de Picardie Jules Verne), de SLAM (Paris Saclay) et de CAS (Université Toulouse 2 Jean Jaurès).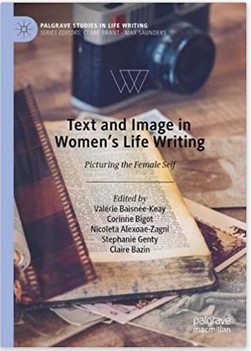 ---